Why do couples come to Dan & Carol; Relationships By Design for couples counselling in Alberta? Primarily because they are looking for someone to fix their problems.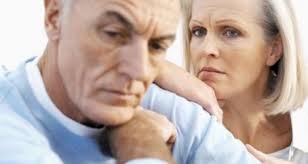 Unfortunately, that won't work.  However, finding a counsellor is a great start to making the positive changes necessary.
We know from our own experience (married over 38 years), and from working with hundreds and hundreds of couples, that having an effective, successful, loving relationship takes an investment of time, effort and sometimes money.  The investment doesn't need to be large – it does need to be conscious, consistent, and persistent, and from both people in the relationship.
What Is Couples Counselling? 
A couple's counsellor knows the principles for having a joyful and successful intimate relationship are quite simple.  Simple, but not easy.  You know that, and so do we.
Through intuitive questions and deep inquiry, you learn about tools, techniques, and processes you can apply to turn your relationship around.  You'll gain what you need to hold yourselves accountable to the results you want to create, gain, or achieve.  Most importantly, you'll begin to feel more confident, safe, respected, heard, and loved.
But, it's not a quick fix or magic pill.  This takes time, effort, and a willingness to make small incremental changes to yourselves over time.
You may think you can do this on your own – read some books, take some courses, meditate.  Yes, those will help.  However, research proves that your chances of making lasting changes on your own, and as a couple, are very slim. 
Please don't wait too long. 
There are times when the relationship is beyond recovery.  In this case, couples counselling will help you to make solid decisions so you can go your separate ways kindly and respectfully, rather than what usually occurs in separation and divorce.
The big question is…
Do We Need Help From A Couples Counsellor? 
From our perspective, every couple can use the support of a couple's counsellor.  Even in the best relationships, people can create immense value for themselves, so they experience greater joy, happiness, fulfillment, and love.
Is that you?
However, there are clear signs that indicate it is time to seek out couple's counselling when you are asking yourself:
Is this worth the effort?
How can I make her listen to me?
Why doesn't he understand what I'm feeling?
Why do we keep getting into the same fights?
We don't seem to have the same vision.  Are we on totally different paths? 
Why can't our relationship be like it used to be?
Why can't we sit down and talk about this honestly?
Is this normal?
_________ (you fill in the blank)?
Sometimes it can feel hopeless. Yet, when you finally understand there are choices you can make, things will begin to improve.
One of the tough choices is to have a conversation with your partner.  This takes immense courage, and many people resist. Yet when you take that step, you may find your partner is feeling and thinking the same things, but has also been afraid to bring it up.
If you're thinking some of the questions above, then it is time to reach out.  If you are smart enough and strong enough to take the next step, you'll be glad you did. 
How Can Dan & Carol Help My Relationship? 
Maybe they can, and maybe they can't. It is important that you find the best help for you.
Our clients tell us that one of the things they most appreciate about our service is how we work with them as a couple – 2 on 2.
Our focus is on you, and your dedication to developing and committing to new ways of communicating with each other, not just in the session, but for the long-term in your everyday lives.
We provide you with tools, and we support you to practice techniques that guarantee success – if you follow through on what you say you'll do.  As you work with us over a longer period of time, you become accountable for your own results – you own them.  Plus, you become your own best support system for each other so you can continue to have your relationship grow and improve daily. You'll develop measurable ways to track your advancement toward greater love, satisfaction, and fulfillment.
If any of this rings true for you, we invite you to call us at 780-785-9479.  We're happy to offer you and your partner a brief phone or virtual call with us (no fee) to explore if this is right for you.
Or, if you're not quite ready, we invite you (or preferably both of you) to complete the no-fee Relationship Self Check and review your results.  If either, or both of you have a score less than 90, we believe it's time for you to do something to make some positive changes.