Yup, Valentine's Day is almost here.  Next to Christmas and Halloween, Valentine's Day is the biggest money maker of the year for retailers.  Billions of dollars are spent on influential marketing, which turns into sales volumes exponential to those marketing efforts. These are gifts for one single day.
I'm not opposed to gift giving.  In fact, I believe that giving gifts is an incredible way of showing others you love them, care for them, and appreciate them.  And I'm not opposed to retailers making sales or making lots of money.
Oh, good segue, huh?  Hey, do want to buy a Couples Coaching package for you and your sweetie?  Or why not consider a Relationship Recharge Get-away Retreat?
I'm teasing!
Gifts.  I am opposed to giving gifts because it is "the day."  When the gift giving is obligatory, something is lost, both for the giver and the receiver.  What's missing is the energy called "genuine love."
So, here we are again.  Valentine's Day is almost here.  Time for a plan.
My friend told me about her 6 year-old son who came home from Kindergarten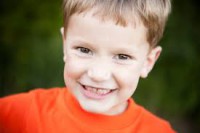 with a Valentine's gift he made for Mom and Dad. He had traced, and then cut out his full arms and hands on pieces of paper, with a big red heart where the body would be, so they could wrap his arms around them in a hug, anytime. Aaawww, that's genuine love.
Another friend told me about building a "love temple" for his sweetheart on her doorstep. It was carefully stacked boxes decorated with chocolate hearts, cards, notes, candies, hand-drawn pictures, candles, and a big key, representing the key to his heart. That's genuine love, even though the neighbours gave him funny looks.
What about you?  What are you going to do?  Valentine's Day is almost here.
You're not just going to pick up a "Be My Valentine" card at London Drugs since you're getting vitamins, are you?
You're not just going to rush into Walmart on the way home and get a box of chocolates from that stack of 10,024 boxes, are you?
You're not just going to pick up a bouquet of flowers right next to the checkout in Safeway, are you?
I trust you aren't going to pick up a bag of cinnamon hearts at 7-Eleven since you're there getting a coffee, are you?
Maybe you are.  And that is totally OK.  However I invite you to do something different with the gift, in your energy and attitude when you buy it, and in how you present it, so it is intentional and comes from genuine love. 
What can you do that's different?
What could your handwritten, special, juicy heart-felt message say in the card?  Where can you hide the card?  Ohhhieee!
Chocolates?  For sure.  Imagine what you can you with them?  Where might your sweetie least expect to find them, either as a box, or individually?  Might is be possible to have the chocolate surprises start a day or two ahead of time?
Flowers?  Yeah, a great gift. How and where can you present them, even a petal at a time?
Cinnamon hearts?  Oh, boy, let your imagination go wild with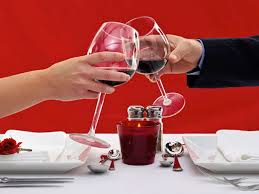 those hot critters.
What else does your sweetie love and appreciate – something that is not regular fare?
What about all of the above with your own creative ideas and some candles, good food, music, and wine?  Now we're talking genuine love, aren't we?
So my challenge for you, if you choose to accept it, is this.  Don't let your most important relationship get boring.  Keep it exciting by using events like Valentine's Day as a springboard to show your genuine love.
It doesn't have to be expensive, elaborate, or time consuming.  Usually, it is the little things, coming from genuine love, that mean everything, and I mean EVERYTHING.
What are you going to do?  I'd love to know.  It might be something I can add to my list of tricks.